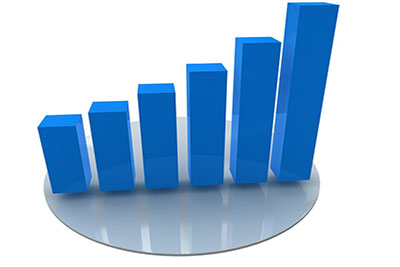 The Brazilian Tree Industry (Ibá) in figures
The Brazilian Tree Industry (Ibá) represents the wood panels and laminate flooring, pulp, paper, and biomass for energy production, as well as independent planted tree producers and institutional investors.
Economic Indicators
Ibá has 60 companies and 9 state entities and was conceived with a solid and significant foundation for the Brazilian economy;
In 2015, gross revenue of the planted tree industry totaled R$ 69 billion, which represents 6% of the Industrial Gross Domestic Product (GDP);
Exports totaled approximately US$ 9.0 billion, which is equal to 4.7% of Brazilian exports;
The planted tree industry also accounts for approximately 3.8 million direct and indirect jobs, not to mention the jobs arising from the income effect;
Member-companies' ongoing and forecasted investment projects, aiming at increasing plantations, expanding mills and new units add up to about R$ 40 billion from 2016 to 2020;

Responsible for the generation of R$ 11.3 billion in federal, state and municipal taxes: 0.9% of the national revenue.
Planted trees area
7.8 million hectares of planted eucalyptus, pinus and other (acacia, araucaria, paricá and teak) tree species, for the following segments:
Pulp and Paper: 34%
Independent forest producers and outgrowers: 29%
Charcoal-fired steelworks: 14%
Financial Investors: 10%
Wood Panels and Laminate Flooring: 6%
Lumber, furniture and other solid products: 4%
Others: 3%
Environmental benefits
The 7.8 million hectares of planted trees absorb 1.7 billion tons of CO2eq from the atmosphere;
5.6 million hectares of natural areas in the form of Permanent Preservation Areas (PPA), Legal Reserve (LR) and Private Natural Heritage Reserve (PNHR) represent an average stock of 2.48 billion tons of CO2eq;
Approximately 70% of plantations are certified, thus guaranteeing the sustainability of and good practices in the industry;
In 2015, 65.1 million Gigajoules were produced from green energy, accounting for 67% of the industry's energy consumption.
Social benefits
Investments in social programs totaled R$ 285 million, distributed among social inclusion, education and environmental programs;
The initiatives have benefited 2.2 million people in approximately 1.000 municipalities located in the companies' region of influence, thus consolidating the Brazilian forestry base as an agent of social and economic development in the Country;
Keeping the rural population in their origin and income generation for communities surrounding the companies' business units;
18.700 people benefited from the outgrower programs in 2015.